We're Open! Vintage Rock Clubs in New Orleans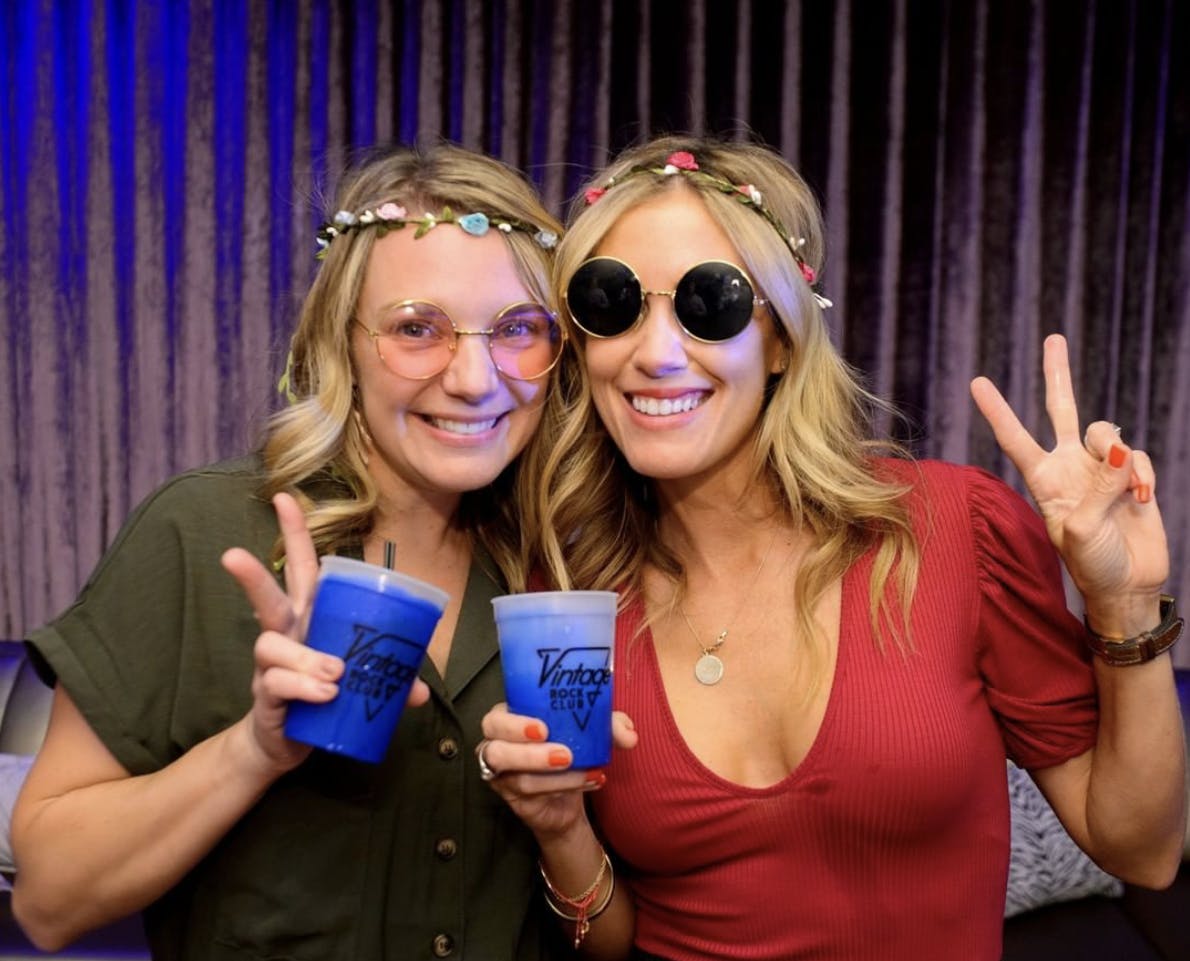 Vintage Rock Club, one of the best clubs in New Orleans, has officially reopened its doors! And after months of spending more time at home, I know that we're more than ready to party the night away with you and your friends.
Visit Vintage Rock Club from 9 PM to 2 AM Fridays and Saturdays for a great atmosphere, amazing cocktails, and delectable small bites from our one-of-kind throwback music bar and high-end entertainment venue. Just don't forget to try out the custom jello-shot machine when you get there!
Please note that the situation surrounding COVID-19 is constantly being evaluated and may affect regular business hours. Please check back with our website for any updates or changes.
Where the Party Begins
Dealing with a global pandemic certainly hasn't been easy on anyone. From scary health concerns to not being able to see our friends and family and even the stress of new regulations is enough to drive us all a little stir-crazy.
Thankfully, one of the coolest clubs in New Orleans has officially reopened its doors following an intense quarantine. Vintage Rock Club is located above Walk-Ons sports bar and upscale gastropub Copper Vine Wine (owned by the same parent-company Bretchel Hospital) on the historical corner of Poydras Street.
With a VIP entrance, private bar, and picturesque balcony it's easy to see why WNGO-ABC television named this local hideaway New Orleans' hottest new rock club in 2018. Surrounded by plush seating, Vintage Rock Club provides a VIP treatment that makes you feel like you really are a rockstar.
Dance the night away to throwbacks like Three Dog Night and Pat Benatar while you sip cocktails and Jello-O shots with names like "Highway to Hell," "Purple Rain," "Raspberry Beret," and "Great Balls of Fire." Then, reminisce with friends while you watch your favorite concerts, movie clips, and throwbacks on the 185" video wall in true front-row-like fashion - it's just like to 'old days.'
How We're Keeping Our Environment Safe
Like most other clubs, bars, and restaurants, Vintage Rock Clubs in New Orleans is doing everything we can to operate safely and keep the community safe.
From requiring temperature checks on employees to extra daily sanitation of surfaces, it's clear that in addition to having fun, cleanliness and safety is also a top priority for the Vintage Rock Club staff. You can learn more about what we're doing to keep our environment safe by clicking here.
Vintage Rock Club is located at 1007 Poydras, New Orleans, LA 70112. above Walk-Ons and Copper Vine Wine. To reserve your VIP seating, fill out the following contact form or call (504) 308-1305. Click here for more information on private events.